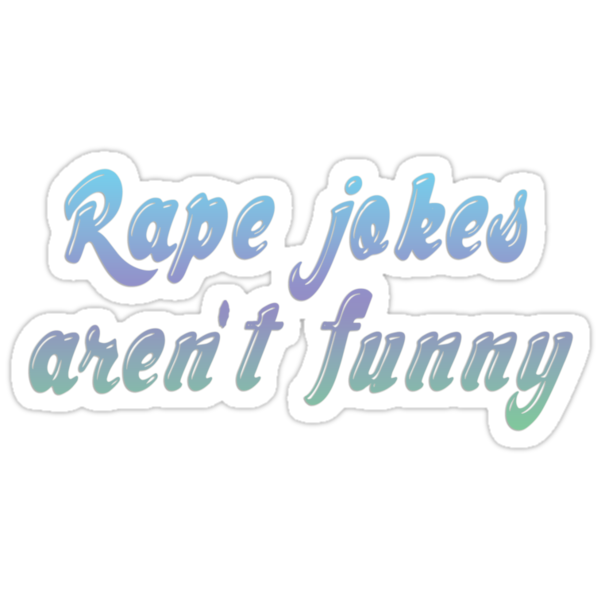 Humor is an excellent tool to de-stress, to address pertinent issues, and to entertain. However, it seems comedy is often used as an excuse to insult and make ugly remarks. "Funny" doesn't come to mind when this humor minimizes the struggles of people who have experienced something outside of their control, as in rape jokes.
Comedians have a platform — they operate in a position of power — so they can easily use the powerless as fodder for their "jokes." Survivors of sexual violence deserve support and respect. They should not be made to feel triggered for the sake of a few laughs. This is just basic decency. So it must be said: Rape jokes are not funny.
We've heard all sorts of justifications for rape jokes, so let's take a look at the most common ones:
"I have the right to free speech!"
Yes, we all do, which means that we can use our right to free speech to make or criticize a rape joke. No one is saying that someone should go to jail for their joke. We're just saying that they morally shouldn't say it. Everyone is well within their rights.
"It's just a joke; people need to lighten up."